Simple Example Bots
From Gladiabots Wiki
Some AIs have only few nodes, but boast great performance. They are a great base to start optimizing for beginners but also for advanced players to test their AI against.
Babby's First Bot Series - By MonsPubis
MonsPubis made a playlist of videos on the creation of starter bots. Here are the bots from that tutorial: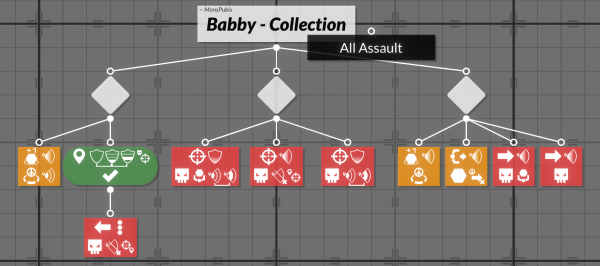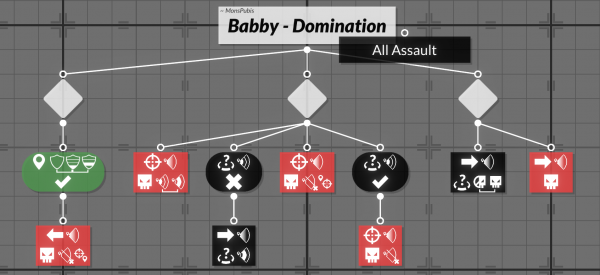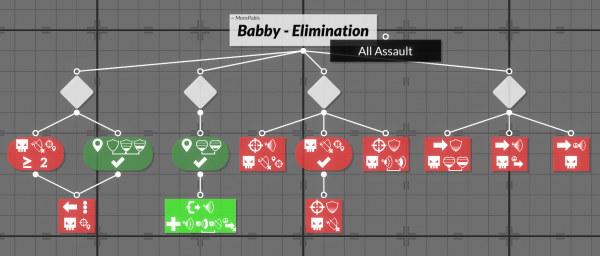 Essential Series by Gilberreke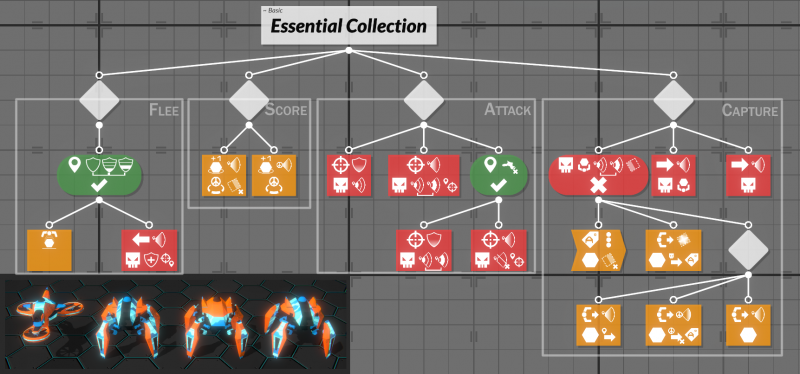 Some notes on Essential Collection:
For Collection, you generally have 4 modules: Flee, Score, Attack and Capture.
This AI uses the M-type strategy (capture resources towards the middle first).
It has a nice use of a team tag to keep track of all resources that were ever on the ally side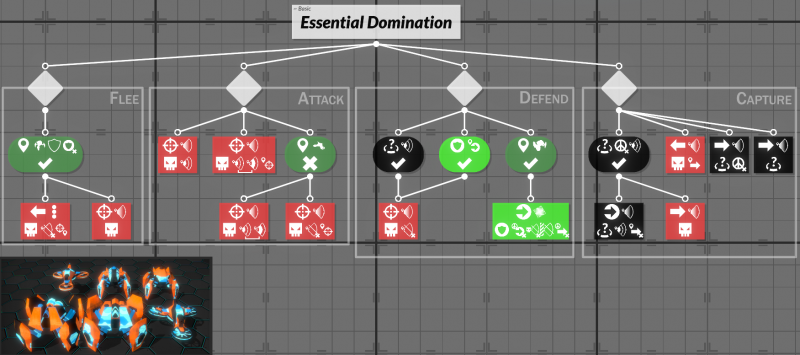 Some notes on Essential Domination:
In Domination, we Capture bases and then Defend them, there is no Score module, as scoring happens automatically when a bot is in short range of a base.
This AI uses the capture node to "wiggle" itself in the direction of the closest enemy when it enters a base.
In the defend module, we also defend if we've captured a Force Field.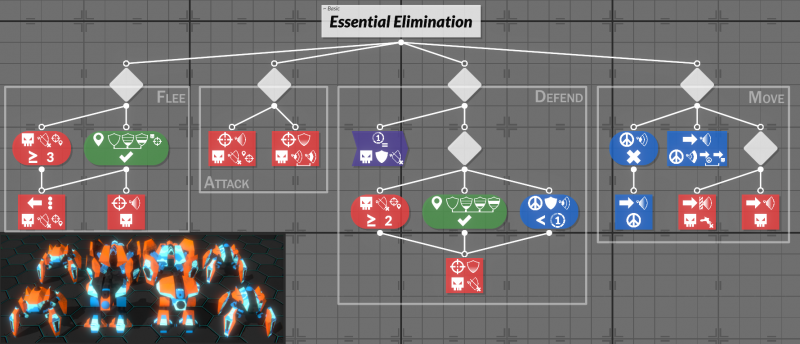 Some notes on Essential Elimination:
In Elimination, we have two types of shooting: offensive (Attack) and Defensive fire.
Counter 1 is used to dynamically compare enemies and allies. If the allies are in the majority, it pushes in.
The movement section tries to keep bots clustered together, while pushing the enemy towards the wall.